Natural Sciences - Earthworm farm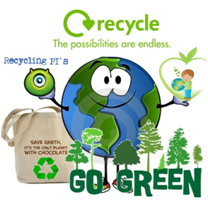 THE RECYCLING PRIVATE EYES
The Gateway Learners are introduced to an organic recycling experience!
There is nothing new to this concept: it has always been around and is a very common practice. Yes, you have guessed correctly. EARTHWORM FARMING
Earthworm farming is the practice of feeding organic waste; like dead leaves, rotten veggies and old newspaper strips to earthworms to decompose and compost food waste. Earthworms play a major role in converting large pieces of organic matter (e.g. dead leaves) into rich humus, and thus improving soil fertility. Three plastic containers with an attached tap is an ideal compact Earthworm farm. It is suitable for our small suburb gardens and balconies, and gives everybody the opportunity to enjoy the freedom to recycle organic waste.
Keep an eye on the Recycling Newsletter Site to stay in touch with what is happening in the Earthworm Farm.